A minimal strain on your ICT Landscape
The OMS implementation through Mapping services
Through versatile APIs and mapping services the software is able to utilise your existing data flows and data formats. The solution also takes into account the interval of the existing data exchanges. So your IT landscape does not have to be real-time to still experience the benefits from the Omnichannel Suite. Since the software mimics the existing data formats you will keep the strain on your IT department and 3rd party suppliers to a minimum during the OMS implementation.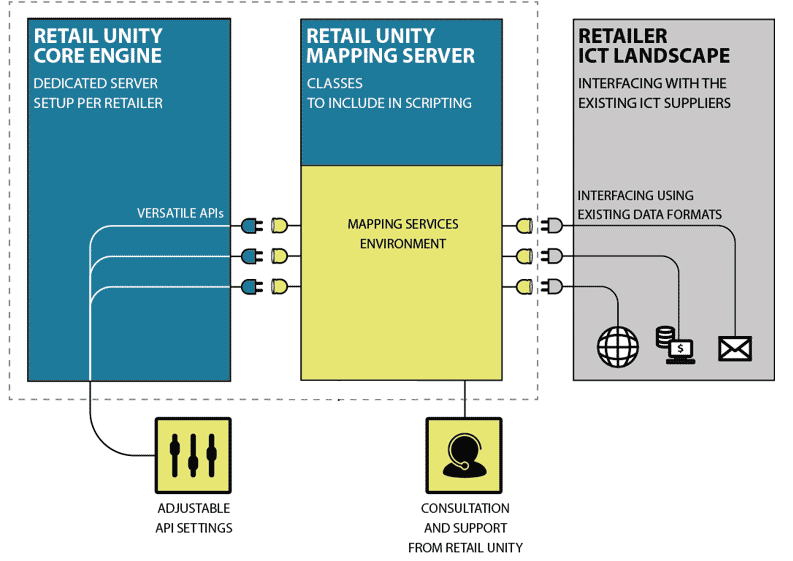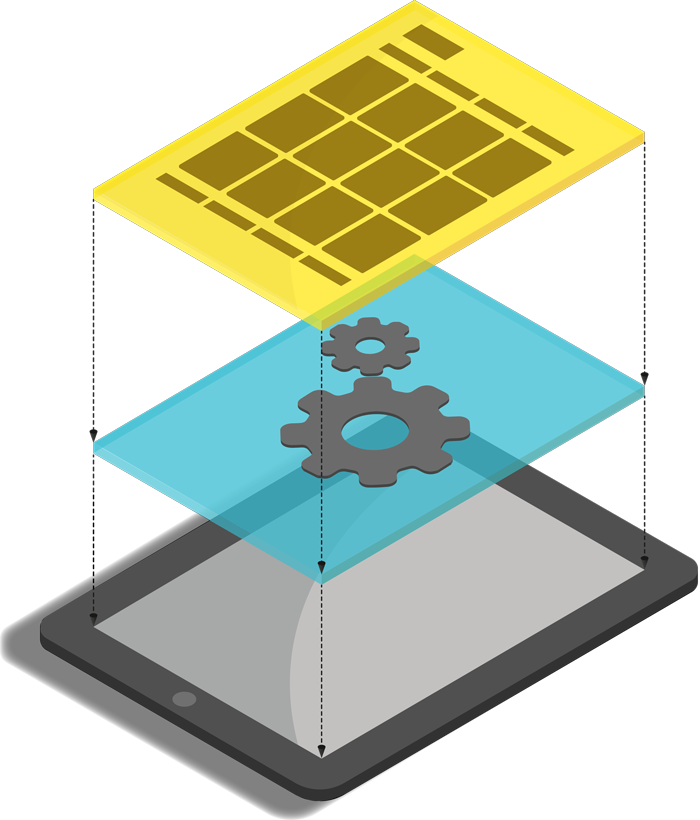 A typical rollout
In a typical rollout our OMS implementation team analyses your historic sales and stock data, store footprint and assortment for an accurate prognosis of the results. They combine this prognosis with a functional design based on your IT landscape. You will know exactly what to expect.
After setting-up the interfaces you can define which stock locations are active for the ship-from-store/in-store sales solution and which products or product groups are. This gives you complete control over the operational OMS implementation as well. Retail Unity provides you with digital training materials and manuals.
Our omnichannel, Supplychain, and Logistics experts also actively monitor your setup during the OMS implementation and operation. They report any optional improvements in the ship-from-store settings and distribution rules.
The Retail Unity support team handles first-line support on all your stores and stock locations as well. Whether it is an operational, sales, or technical challenge, our support team delivers real-time and guided support through remote control software.